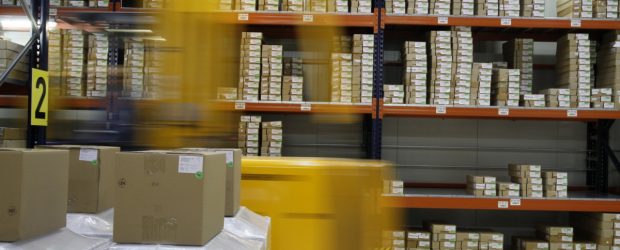 Top 30 most frequently asked questions about dropshipping
Dropshipping opens up a number of possibilities both for new online stores and for existing ones that want to expand their range. Dropshipping gives you the flexibility to skip the costly requirements of a warehouse, and allow you to build your business idea quickly without the need of inventory. How does dropshipping work? What do you need to know about it? And how do you begin to start earning money with dropshipping as soon as possible? We'll cover these important and frequently asked questions here!
Basic information about dropshipping
1. What is dropshipping?
Dropshipping gives owners of online shops the ability to sell products without the need to store large quantities of inventory or the stocked goods. It offers owners the ability to sell their items directly from the supplier to the individual customer–skipping any requirements for large warehouses for storage and additional overhead. This mitigates the additional risk of storing larger quantities of products that may or may not sell as well as expected. Shop owners, however, are responsible for the completion of a customers order from basic shipping formalities and customer service on behalf of their customers. As a result, the customer is bound by the contract only with the online store, and the owner of the online store is responsible for its service and sets the terms of cooperation with the selected wholesaler (as is the case with standard sales including storage of products).
2. Are there commission fees for my wholesale partners?
No. There is no required commission fees for your wholesale partners. In dropshipping, your wholesale partner passes their set prices of a product directly to you, which then you can markup to the end user. The wholesale partner is not entitled to the margins you make from your customer. Your partnerships with wholesalers conform to the traditional partnership between wholesaler and retail.
3. Is dropshipping meant for me?
Whether you're new to the ecommerce world or someone who has tons of experience selling online, dropshipping is for everyone and is quickly becoming the new standard.
whether you have a full-time job or you are at home watching the kids, dropshipping provides greater reasons to start an online shop and create additional sources of income without the headache of personally managing a warehouse and overseeing stock. Dropshipping truly takes out the hassle and risk of running a larger than needed operations that was once required when selling online.
this type of arrangement also provides greater opportunities to minimize risk and maximize profit. If you're launching a new store and aren't certain about which products will sell & how often they will sell, dropshipping provides the opportunity to "test the market" without the need to overstock items upfront due to minimal warehouse requirements. Use dropshipping as a smarter and faster way to determine which items are most popular before committing to stocking them in larger quantities later in the future.
as you will learn, without the requirements of storing your stock in warehouses, this will give you the ability to diversify your stock and give more options to your customers. For example, if you are selling basic gym equipment, and you want to upsell your customers to buy additional accessories, dropshipping provides you this option as warehouses run up your cost as you have more options. More options for your customer will mean more sales!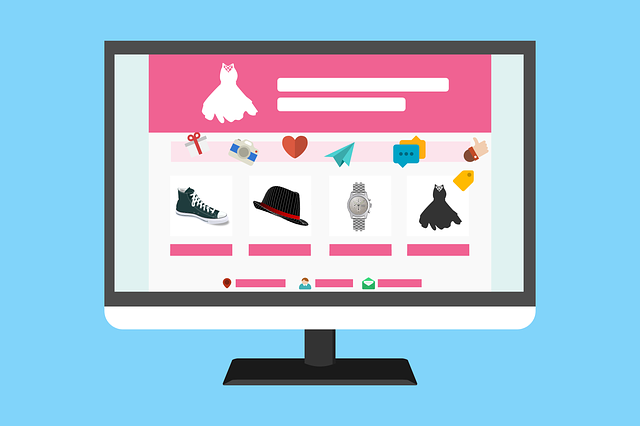 4. Do I have to form a company in order to sell products via dropshipping?
The answer to this questions may be based on your partnerships agreement with certain wholesalers and manufacturers of the products you are interested in selling. But the safe answer is yes, you must have a formal company from which your shop is registered to. Many wholesalers cooperate with individuals operating on the basis of a non-registered activity. If you want to find out whether the wholesaler you choose will be willing to cooperate, it is best that you contact them directly.
5. What taxes will I pay?
Regardless of whether you have your own warehouse or use dropshipping, you will pay tax based on your income. The amount depends on the margin you impose.
6. How much can you earn on dropshipping?
The earnings you make are fully dependent on you. Dropshipping only provides you the platform and opportunity to minimize risk and maximize profits. Your online success will be completely based on your product, marketing, & ability to receive better pricing directly from the wholesaler/manufacturer.
7. How do I start?
To start dropshipping you must first set up an online shop. Thanks to Offerer, you can immediately launch your shop using our easy to use ecommerce platform that provides full technical support at a monthly subscription price. After you set your shop up, your job is to find out which products and from which wholesale/manufacturer you'd like to start selling from. Thanks to Offerer's tools, you'll find a wide range of wholesalers that you can automatically download products to your store from to begin selling. This will allow you to skip the long process of manually inputting individual products. Before you make your first sale, it is important to determine the responsibilities, prices, and terms of cooperation with your wholesale partners.
Goods sold by you in the dropshipping model
Before you make your first sale, it is important to determine the responsibilities, prices, and terms of cooperation with your wholesale partners. It's important to remember that every agreement is prepared on individual terms and conditions.
8. Does dropshipping require a cash register?
You do not need to use a cash register. An acceptable and often used solution is issuing invoices (registered, margin or VAT) and sending them by e-mail. If you have a cash register, you have to issue receipts and archive them. If an invoice is issued, it will be connected to the archived receipt. The method of transfer of proof of purchase should be included in the regulations of the store. It is your responsibility to issue a documentation and or receipts confirming a customer's purchase. It is not the responsibility of the manufacturer or wholesaler of your product to do this.
In the event when the warehouse should pack a receipt or invoice to your parcel, your customer could receive it with the amount for which you purchased the goods at the wholesale price. Please be sure to communicate with your wholesale partners to avoid such a situation.
9. Does every warehouse have dropshipping option?
While dropshipping is becoming widely accepted by online shop owners, not every wholesaler has adopted this system to provide a fully integrated experience with those using this method. It will be a good idea to find out more information directly from the wholesaler you choose to sell products from–information can either be found on their websites or you may have to directly contact them for more information. If you decide to choose our platform to setup an online shop, you will find a list of wholesalers that are committed to providing you their services for dropshipping. Here you will find a list of our partnered wholesalers:
10. How do I handle the fulfillment of orders using dropshipping?
Fulfilling and handling orders for dropshipment is easy. The product purchased by the customer on your shop will appear in the administration panel. All you have to do is place the order directly with the warehouse the products are available from so the warehouse can send it to the customer.
11. Where can I see the goods from the warehouse?
Familiarization with wholesalers' goods is only possible after registration in the warehouse. As mentioned earlier, it is necessary to have a company. Some wholesalers have a module that allows testing the assortment and example prices, which is fiction login by a fictitious login in the registration field. Although, this solution is not available in all of them.
12. What are the prices of goods in the warehouses?
You can familiarize yourself with wholesale prices directly with your wholesale partners. The amounts that will be offered to you will be determined between the wholesaler and your online shop. You can accept pricing offered by your selected wholesalers or directly negotiate terms based on the length of the joint cooperation. Initially, your prices may be higher and prior to shipment to the customer, the wholesaler will expect a prepayment from you in order to build the credibility of the new company.
13. What margins can I impose?
The margin you impose in most cases is not regulated. However, your price of any product should not fall lower than the price extended to you by your wholesaler. Determining the best price for your product should be based on your research and understanding of your target customer in any given market. Your offer should be competitive while giving you the necessary margins to stay in operation considering other expenses.
14. What is the price of delivery from the warehouse?
The vast majority of wholesalers cooperate with courier companies or have their own suppliers. When discussing the cooperation, you will be offered delivery prices, which you can negotiate.
15. Does the warehouse send out parcels for "cash on delivery"?
The options for payment and shipping methods are an individual matter to be determined. Some of the wholesalers do not allow such a possibility, while others require payment for the order before shipment. However, it is worth establishing a buyer's credit to make the dropshipping process run more efficiently. The product will be immediately sent to the customer, which can be paid on delivery.
16. Can you send goods outside of the country in dropshipping?
The shipping of products outside of the country is a matter of rates and the method of shipping. This is something that can be discussed with your wholesaler and determined by the types of shipment methods.
17. What if the customer buys products from two different wholesalers?
It may happen that your client (eg when buying through eBay auctions), will buy several items from different warehouses. Usually, the total cost of delivery is applied (eg 5 euro for the first parcel + 10 euros for the second of the selected goods). If this form is not satisfactory, you can choose the price of such a shipment – the cheapest or the most expensive option available for the purchased products. Offerer's software allows you to divide the shipping costs between the two wholesalers.
18. How to settle invoices issued?
Invoices should be entered in the SAC (Single Control File). If the customer does not have a tax identification number, enter "none" in the field. If you leave the field blank or enter 0, the system may indicate that the document has been filled in incorrectly. It is a good thing to ask the person who runs the online store's accounting.
19. Does the wholesaler accept returns/refunds in dropshipping?
Depending on your agreement with the wholesaler, refunds may be something you are responsible for. In the case of some wholesalers, it is possible to return the goods back to the wholesaler and issue a refund to the customer who decided return them. Unfortunately, the money for the goods going back to the warehouse will not be returned to you. When considering the industry in which you want to conduct dropshipping, take into account the dimensions of the products that can come back to you. If you do not have any free space, it is better to avoid bulky goods.
20. Is the wholesale partner responsible for complaints?
The vast majority of wholesalers accept complaints about individual goods on the agreed upon rules set between you and the warehouse.
21. How will I know the availability of a given product?
Due to the fact that you do not have your own warehouse, you must use the inventory collected by the warehouse. You can check the warehouse status on the warehouse website at any time in real time. Thanks to Offerer, the data displayed in your store can be updated up to 8 times a day, which means every 3 hours. Observation of demand will allow you to prepare for its possible sell-out.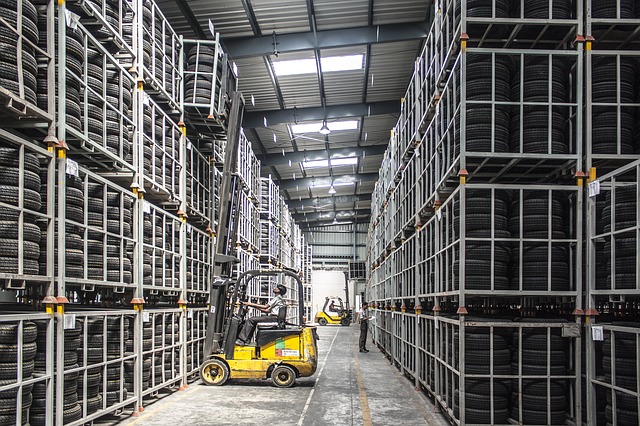 Dropshipping in Offerer: Technical Issues

22. How to integrate your store with the wholesaler?
The connection of your online store with the selected wholesaler runs through the administration panel and the integration module. For its implementation, it is necessary to provide login and password from the warehouse or link to the file (depending on the requirements of the warehouse).
 23. What is the cost of connecting the store to the warehouse?
We offer integration for stores on the Offerer platform with over 209 wholesalers. To do so a wholesaler integrator is needed. Thanks to this, you can take advantage of offers from all wholesalers that you are interested in.
24. Can I integrate a store with a wholesaler that is not on the list?
If there is no wholesale on our list that you would like to cooperate with, let us know and we will do the integration for you. This will be possible only if the file from the warehouse will contain key data information (e.g. product photos). The total cost of the process is 150 euros net and includes:
verification of warehouse files – 50 euros net,
integration with a wholesaler if possible –  100 euros net.
It is extremely important to make sure that the selected entity is definitely a wholesaler. We do not integrate with individual stores.
25. Can I hide my partnerships with my wholesale partners outside of the Offerer network?
The integration with the wholesaler is performed after agreeing on the terms of cooperation. Due to the fact that it is a public entity, all Offerer online stores can use this integration that was set up between you and your wholesale partners. We are creating a open community that also gives you access to over 209 wholesalers, 50 of which offer dropshipping based on previous integrations from other shops in the network.
26. Can I showcase and offer products from various wholesale partners?
Of course! You can integrate your store with any number of partners available on the wholesale list. A wider range of products and offering from various partners give you a more dynamic shop.
27. Can I download only one product from the wholesale partner
The choice of one specific product is not possible.The most commonly used solution is to download all products from a given partner. The advanced tool allows you to select goods from a given category or offer a selected manufacturer that includes the range of offered products. .
28. What if I have the same product from two different partners?
If you use the offer of several warehouses, it is possible that you download the same product several times over. This is due to the fact that every partner  has separate ID numbers for its range. However, duplicating products in the store is not a problem. There may be a difference in pricing from each partner even though it is the same product. As a result, you have the chance to manage their visibility. In this case, you can hide the more expensive of two prices and later restore visibility again when the cheaper option run out. When demand for a given product will increase, you can also decide to apply higher prices. Duplicating goods should be caught manually by browsing producer categories.
29. Will the orders automatically be forwarded to the wholesale partner?
An order placed by your customer will appear in your store. It is on your side to notify your partner for shipment.
None of the orders from dropshipping is automatically forwarded to your partners. Products purchased on eBay will first appear in your store, and then you will be able to transfer the orders to the selected partners for fulfillment.
30. What about orders from eBay? Will orders be directly forwarded to the store or wholesaler?
None of the orders from dropshipping is automatically forwarded to your partners. Products purchased on eBay will first appear in your store, and then you will be able to transfer the orders to the selected partners for fulfillment.
Start making money on dropshipping – a tip from Offerer!
At the beginning of your adventure with dropshipping, it's worth focusing on building your own brand. Bigger competition on the market makes it difficult to earn money immediately. To be able to offer competitive prices in the future, focus on maximizing sales at the beginning of your business. A fairly low margin will generate a lot of purchases, which may later provide reason for your partnered wholesaler to lower your prices in the future due to volume. Saving on costs from your partners will allow you to invest into smarter promotions to help increase your visibility and future profits.
If you have other questions that were not covered here, let us know! We can help!