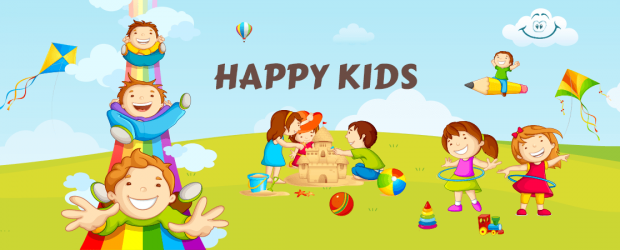 Case Study – Implementation of integration with wholesalers for the happykids.sklep.pl store
Running the online store and providing interesting products is very significant to your business. At Offerer.com, we have created an extensive module that allows you to integrate the store with selected wholesalers and fill virtual shelves with hundreds of products in a short time. How does integration work, what are its greatest advantages and what is worth preparing when thinking to sell in the dropshipping model? We decided to talk to Mrs. Joanna Kmiotek – the owner of the happykids.sklep.pl online store. Read the interview and learn more about the dropshipping model!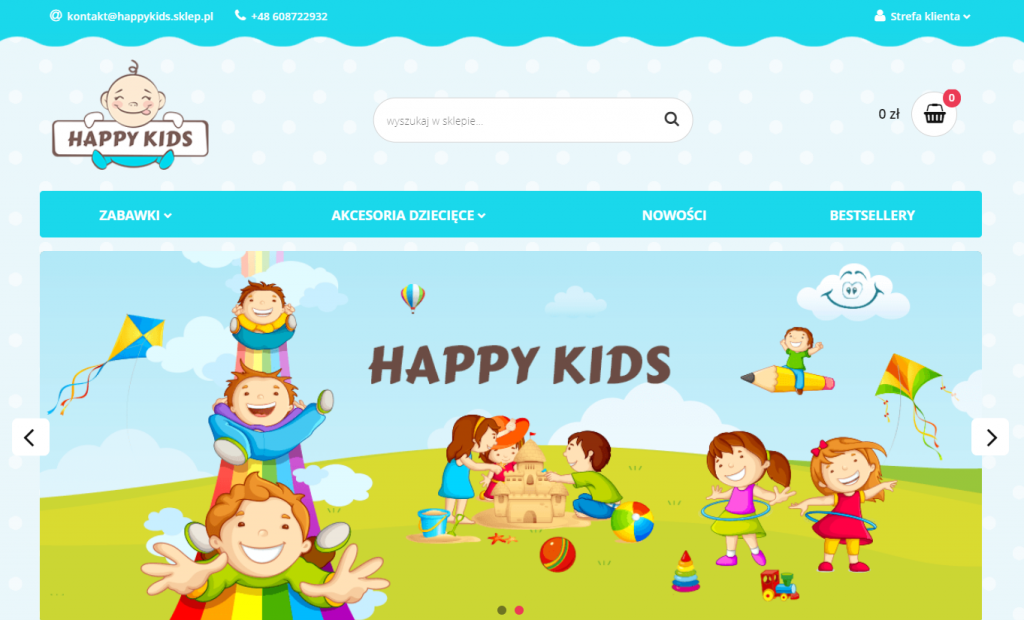 How did you start your adventure with an online store? Have you previously worked in the e-commerce industry?
The e-commerce industry is something completely new to me. Before I decided to launch an online store, I collected information about the e-commerce market for three months. I have browsed many websites on the Internet, read articles on the subject and watched videos and guides, listening to the advice of experts, specialists, and practitioners. Before I chose a specific platform, I knew that I would like to work in the children's industry. For 10 years I ran a stationery store, so I decided to use this experience and start my own online store.
How did find Offerer? What prompted you to choose our offer?
I came across Offerer.com, watching one of the webinars arranged by you about dropshipping. Thanks to the information gained from your webinar, I have decided that I want to give a try to this logistic model. As a result, I started to search for software solutions that can give the possibility to run an online store in the dropshipping model. I delved into opinions on forums and it turned out that Offerer does not have a single negative review and this applies not only to the functionality of the software but also to after-sales service, i.e. mainly technical service. It was an extremely important issue for me. This is why I chose your software.
Having integration with one dropshipping wholesaler and assuming that the customer pays for the shipment in advance, you only have to place the order to the warehouse. Wholesaler takes care of the rest of the delivery process. However, in the case of integration with several wholesalers, the sales process becomes a bit more complicated. Every seller who decides to choose dropshipping should remember a few things.
First of all, the goods have to be ordered in several places, and in each warehouse, this process looks different. It happens that in order to fulfill one order, I have to collect goods from two warehouses. I give notice to the customer that the goods will arrive in two separate packages. Secondly, to my surprise, 90% of my clients choose a collection fee as a form of payment, which means that I have to pay for the shipment so that the warehouse can carry it out. It might be not convenient but I can not fail to provide customers with such a payment option. This slightly increases the cost of transport, generating additional charges.
How did you see the process of implementing the new integration with wholesaler from your perspective? Has it run smoothly and successfully?
Definitely yes. The entire process ran smoothly and successfully. The administration panel is intuitive and user-friendly. When I had any questions I called to the technical support, and always got professional help. Your technical support is something that I value the most in working with you.
When you use main integration, does it offer different opportunities and meets your expectations? Which of the solutions do you appreciate the most?
As for the software itself, it offers many features that help in everyday sales management. Actually, I discover something new almost every day. However, perhaps the most useful feature is the automatic entry of new goods – it really saves a lot of time.
How often do you need to update the offer in the store to be compatible with the warehouse stock in the warehouse?
The offer in the store happykids.sklep.pl is updated once a day and it is enough.
Do you plan to connect more warehouses to your store?
At the moment I have integration with three wholesalers and I am not planning any changes in the near future.
What are your plans regarding the development of your online store?
When it comes to plans for the future, I think about selling on the European market. However, this is still a distant topic. For now, I'm still learning and analyzing. Please, therefore, wish me patience, and consistency. I'm very happy that I chose Offerer software and truly recommend this everyone who thinks to start an online store.
Thank you for the interview and we wish you all the best! 🙂