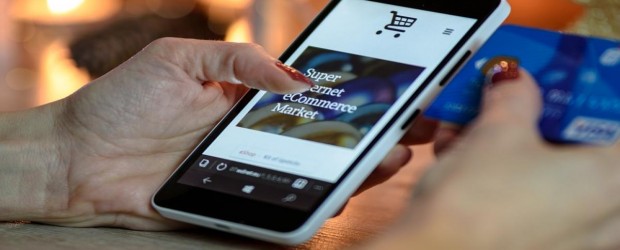 Free online store: how does it look in practice?
Which software should you choose for your e-store? A new entrepreneur is often looking for savings and cutting costs wherever possible. For the person who begins the adventure with e-commerce, an attractive solution may seem to open a free online store in the open source model. However, can you set up an e-store for free? Check a few facts about the free online store.
1. What is an open source system?

The open source is a generally available software for online stores. Each user can download them for free from the website and install it on the server. The most popular free software are:
PrestaShop,

Magento,

WooCommerce.
2. Is the open source for online stores really free?
 As previously mentioned, downloading the software for the online store is free. However, there are significant hidden costs that the beginning entrepreneur is not aware.
It will be necessary to find a person or company that will take care of technical service, updating the store's inventory, and also will be watching over the stability of your store. Of course, nothing is for free, which means you will have to properly pay, and their services are not cheap. Depending on the year period, this person will have to work on your online activity from one to several dozen hours. At the same time, the cost of such a service can reach up to 150 euro net per hour. This expense can significantly burden your budget, so it is worth considering whether investing in this kind of software is a good solution, especially in the early stages of running the e-business.
You can not forget about additional functions or modules. Any function, even basic, which normally occurs in the shop platform, may not exist in the open source, and this will require an additional payment. Unfortunately, they are often old or not updated at all.

Another cost that incurs is buying the server and domain. Prices vary depending on the individual needs of clients regarding the hosting. Unfortunately, you can not always choose the right and tested solution. Because after a while it may turn out that the number of products and traffic in the store may be larger than you expected.
It is different with the subscription of Offerer shop platform. With us, you have unlimited web hosting, and price packages are prepared based on our many years of experience in working with clients.
In summary, despite the seemingly free functioning of your online store on open source software, the additional costs that you will have to pay for each functionality or change on the site, can reach up to 1000 euro net a month, and often more! However, if you use the SaaS software, you will pay from 100 to a maximum 190 euro – it depends on the subscription option you choose. The difference is enormous, right?
3. The configuration of a free online shop


Every software for online shop should be adjusted to your own individual needs before start selling. All software for online stores must be adapted to their individual needs before selling. However, the configuration process for the open source model is very long, time-consuming and requires a lot of programming knowledge.

If you want easily manage your website and give your customers user-friendly experience in your store, you need to install plug-ins, create functions and design integrations.
In case you do not have advanced IT skills, you will have to look for information on forums and discussion groups. Implementation of the collected data will cost you a lot of working hours, which will delay the start of your e-business.
Hence, when you have programming knowledge, you will be able to adjust the open script to your individual needs. In addition, the configuration of the e-store should go smoothly.
However, the e-commerce industry is dynamically changing, that's why installing application once for a long-term won't be enough. You need to follow trends on a regular basis and change the integration parameters, which may result in incorrect operation of the store's mechanism.
If you are overwhelmed by the configuration of a free online store, you can commission work to a programmer or specialists from a company or agency. However, before you invest the money, you need to find a trustworthy person who will meet your expectations, which is also not easy. Then you will have to wait for your request to be completed and often pay not a small sum. 
It looks completely different when it comes to the configuration of the online shop for a subscription. With Offerer.com you have more than 1200 functions and extended help system.
From the store's administration panel with a few clicks, you can integrate with the price comparison engine, payment gateways, and couriers. Thanks to this, you save time and energy.

Nevertheless, in case of doubts or problems, you can always contact the technical support team. In addition, specialists from Offerer.com continually develop the software, update and control its proper service.
4. Will you pay additional costs?
Unfortunately, in the case of a free online store, you pay a fee for each new integration, function or the smallest graphic element. Developers of open source software often do not keep up with the introduction of new changes in line with market trends. So will you pay additional costs?
That's why launching the function and integration on the website involves programming them, which is time-consuming and very expensive. This step is a must, you will not skip this process. If you want to succeed in the e-commerce market, you must meet customers needs and expectations.
Free online stores often do not offer free templates, so buying a ready one and implementing it exposes you to additional fees.The same is when it comes to graphics.
What does it look like in the SaaS model? With Offerer you do not pay additional costs. Integrations, applications and current updates are included in the pricing of software subscription. In addition, you can use the free RWD graphic template, which you can adapt to your ideas using a webmaster's editor.
5. Advantages and disadvantages of open source software and shop platform
Advantages of open source:    
open and flexible source code
community support on the web
free installation
high efficiency for many products
Disadvantages of open source: 
the requirement to finds and buy a server
paid additional features
lack of free graphic templates
time-consuming configuration and creation of new integrations / functions
a need for high programming skills or to hire an external company
Advantages of online shop software subscription:
hosting and server administration included in the subscription price
additional features included in the subscription fee
free RWD graphic design templates
a fast configuration of the online store
technical support and software development
Disadvantages of online shop software subscription:
limited source code
no adjustment to specialized online stores
subscription fee method
6. Which software should you choose for your e-store?
Consider your options and analyze your budget, evaluate your programming skills objectively.
Free open source platforms have a lot of fans and supporters. But they are mainly recommended to people with IT skills who can devote a lot of time to configure the online store.  They are also a better choice for large e-businesses with a wide and specific range of products.
Whereas, having a shop on the Offerer platform gives you a wide possibility not only in terms of features and functionalities but also provides excellent technical support, and all of this at a subscription price. This system is recommended for beginning entrepreneurs as well as medium, and small online stores.
 Think carefully about the best option for you. Take into consideration mentioned above factors and start your adventure with e-commerce!

---