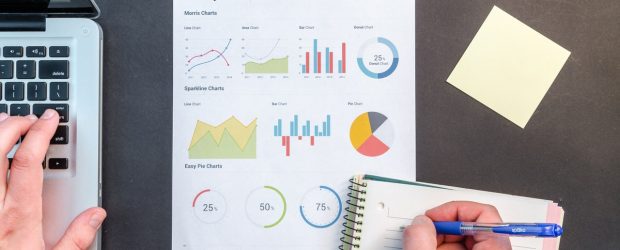 E-commerce sales funnel
Sales funnel is an essential key to a successful business. That is why it's important to understand how it helps to reach a wide group of customers in order to increase sales. Analyzing customer's behavior in an online shop helps in an effective way to customize their needs, which brings greater number of transactions.
The sales funnel describes the stages of the purchasing process from the very first contact with the brand to the desire to re-use the offer.
A clear startegy division allows you to determine next steps in reaching your goals
Focusing on the purchase funnel allows you to increase the conversion rate.
What is a sale funnel?
A sales funnel is a marketing term used to illustrate the flow of the sales process. It clearly shows that the number of customers visiting the online store is significantly greater than actually those who ultimately purchase. Clients that reach your offer are in the upper, wide part of the funnel.
However, only some of them will go to a narrower part, and even fewer of them will go to the next step. Observation of customer behavior at each stage of the purchase funnel allows to understand the expectations, behaviors, and preferences of individual groups. This analysis helps to obtain and prepare the most accurate offer for customers and eliminating factors that may affect canceling the order.
Sales funnel in planning marketing strategy is an effective practice for large brands as well as for small online stores. Although the concept is universal, each of the company will have their own target group, hence the observation will bring different results. In some industries, it is necessary to get to know and identify with the brand's philosophy, while others will generate sales only thanks to a favorable offer.
Stages of sales funnel
Regardless of the industry in which you operate, the stages of the sales funnel will look very similar. The process is divided into 4 parts, and this allows you to plan each stage and focus on the goals specified for the selected part.
1.  Building awareness among clients

The first stage in the sales funnel is to build awareness about the existence of the brand and the presence of specific products on the market. Don't focus on creating sales offers in this stage, rather on positive brand recognization. The goal is to make potential customers to notice your logo, the range of services or a specific products, and associate them with your brand. This will help you to reach potential customers from a group that received various information from you. So your potential clients will emerge and you will focus on them.
Let them meet you!
2. Product Interest

You were able to get customer's attention in a first stage and what next? It's important to provide more information about the products or service you offer.  And now it's up to you to answer all questions and doubts. The key to success is not only the product itself but also the ability to build long-term relationships. It might be helpful to create channels in social media to provide interesting information about the products, that will absorb the potential client's.
3. Lead generation and  finalisation of transaction

A certain group of people had bumped on your strategy, and now is your job to distinguish those who are really interested in your offer.  A sales lead is considered to be everyone (a company, a private person, or an organization) who have expressed a desire to purchase or get to know your product better. In e-commerce, it can be manifested by leaving contact details, using e-mail marketing, as well as following your Facebook account.
The 3rd stage of the sales funnel is a good moment to create a buyer persona and personalize your offer. Think how can you divide your clients into groups. Some of them you would have to convince by an additional discount, others are ready to buy but need a small encouragement to finalize the transactions.
All tools for analyzing data (including website behavior and various reactions) will help you to understand customers needs. Remember-focusing on clients needs will be the main key to a successful business.
4. After-sales service

As a result, it's easy to forget that after-sales service is as important as all previous stages, that influenced customer's decision to purchase.
Why it's important? Because it has a essential effect on whether the client will return to your online shop. Concentrate on providing a good shopping experience and improving your services to a client. By focusing on people who have already used the offer, you eliminate the costs and time associated with building interest in products and trusting the online store.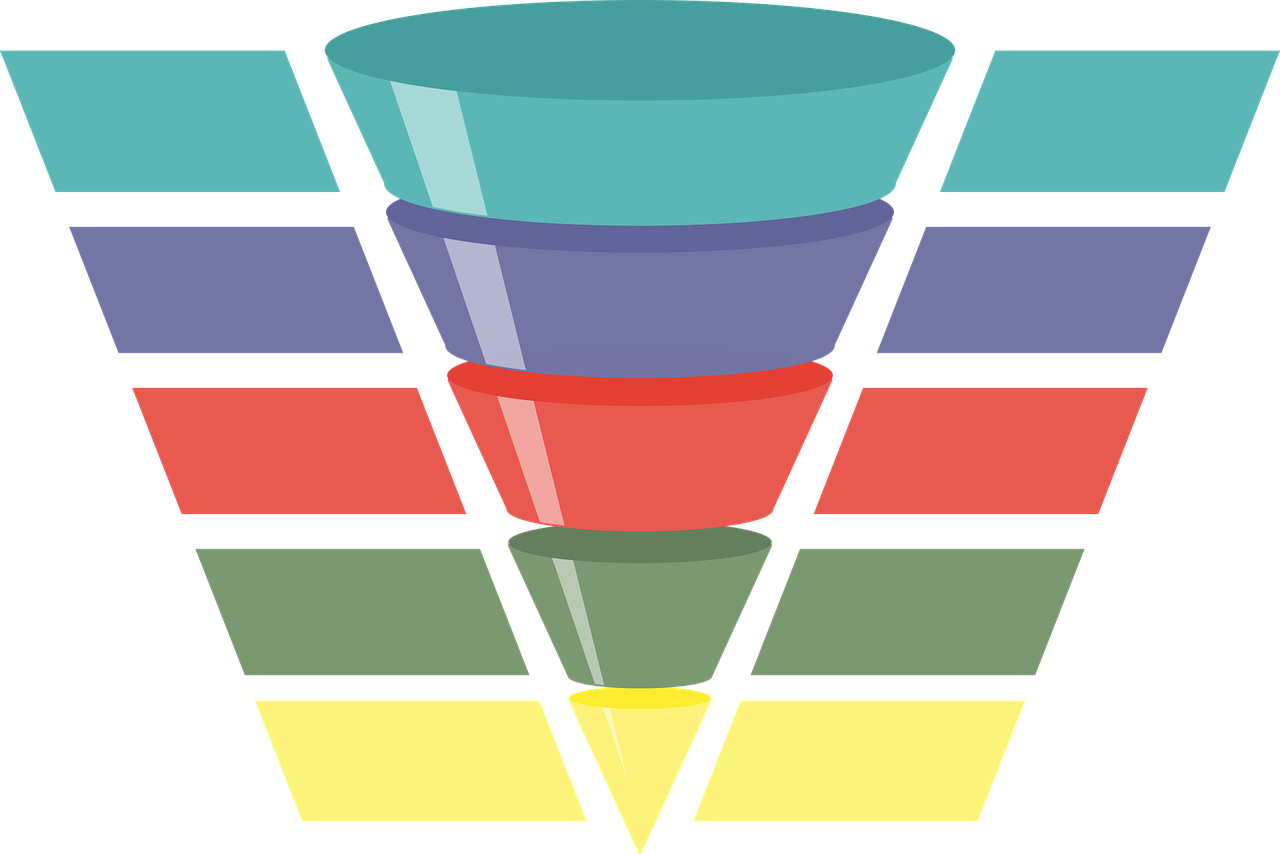 Sales funnel in practice
It's good to check examples of sales funnels in specific stages of activities becasue it might be a valuable hint in strategic planning for your own online store. They allow to diversify communication channels for individuals and to send information that will best suit their needs. See what to use when advertising your products!
 Let them notice you!

Presence in rankings and lists
Blogging partnership
Charity auctions
Social media
Buzz marketing.
Build interest!
Blog content that will answer customer's questions
Free trainings, book guides, videos on YouTube
Action simulations, eg in the form of animation.
Start your post with "Do you know that …"
Sell!

Free trial – test the Offerer online store for 14 days for free!
Opinions of existing customers.
 Discounts and special offers.
A reference to interests, valued by specific groups of recipients.
Presentation of a tailor-made offer, eg mailing containing proposed products to those that were previously viewed (if the customer agreed to such activities). We would like to remind you that the adaptation of the online store to the RODO in Europe includes, among others, the various checkboxes, thanks to which you give the possibility to accept marketing campaign).
 Enjoy over returning customers!
Loyalty programs.
Discount on next purchases.
Opportunity to share opinions and comments.
 Thank clients for the purchase
Sales funnel in an online shop
The goal of creating a shopping funnel in an online store is to increase sales. That's why it's important to remember that the number of visits on your website will increase the chance of higher quantity of orders.  If you have already prepared a ecommerce sales funnel for your store, try to analyze the individual steps. Keep in mind that marketing activities must be attractive from the customer's point of view, which requires a different perspective than what you have on a daily basis.
Do not forget that in  each following stage, the number of people remaining in the shopping process decreases, so it is worth focusing on the widest possible action at the beginning. Nevertheless, it will be important to maintain the interest you have gained because, without it, not many of your goods will be purchased.