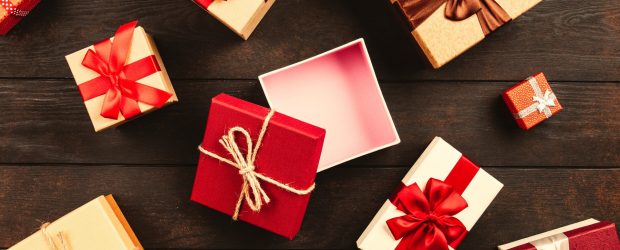 What to do to sell more during the Holidays season?
The Christmas shopping spree is a season when customers search for the best gifts, but also a time for owners of the online businesses to prepare for an upcoming increase in orders. Check what type of Christmas promotions ideas will attract customers and will help you to sell more!
The craziest peak of sales starts in the mid-November.
 While preparing the holiday's promotion remember that your discount will not be the only factor that will drive the client's eyes.
One of the ways to overtake competition is to prepare an instant shipment of goods and its efficient delivery this is crucial for people who postpone shopping until the last minute.
When does the holiday's peak start?
People are divided into those who prepare gifts a few weeks before Christmas and those who leave their shopping madness for the last minute. In online stores, we can observe the seeds of the Christmas sales peak in the mid-November. The interest in various products during this period gradual increases, and customers often add more items to the shopping list. Many of them have already specified their shopping plans and are waiting for Christmas promotions. When preparing for the Christmas sales peak, you can not forget about the events before the hottest period of online sales in November such as Cyber Monday and Black Friday.
What type of Christmas promotions is worth to consider?
The pre-holiday period is the best time in the year to attract customers with your promotions and deals. There are very few sellers that don't consider special discounts for the customers. During this season customer has expectations and search for deals that they use before purchasing goods. If you won't meet their needs- the probability that will go to the competition, and probably will not return to your shop again is very big. Use Christmas period potential and prepare the most effective promotions for your customers.
What type of goods should you include in your promotions?
Certainly, your experience gained in previous years will help you to know what range of products to include in the promotion campaign. You can check your sales reports, that will define well-selling products as well as effective forms of advertising. If the obtained data turns out to be insufficient or you are a beginner seller and just starting to analyze it, it is worth following a few tips in creating holiday promotions:
Focus on branded products, that are high-quality gifts and often inquired by a big number of people.
Use marketing led by producers. Check the current market situation and focus on current fashion and advertising that are dictating in various media. If you offer a product inquired by thousands of people who have been interested in it before, you're halfway to success!
Nice-looking gift packages, chocolates, personalized gifts – these are the product groups that can appear in the basket. They cannot be missing in your store!
Seasonal products based on the theme of a Christmas tree, baubles or Santa always bring positive emotions!
When preparing an assortment covered by the Christmas promotion, do not be driven by the idea that by the end of the year you can sell everything! If you don't think through your purchasing strategy at the end of the hottest period, you might be struggling with the product lying in the warehouse.
Prepare Christmas sets
Gift sets are very popular both among women and men. Using the practice of combining various types of products will be good opportunities to sell more items, and at the same time will give your customers desirable deals. Nothing prevents you from creating exclusive gift ideas that will be recommended to specific groups of people. A rich assortment will allow you to create a perfect gift for a girl, grandfather, mountain travel enthusiast or fan of video games. Good practice will combine products in accordance with the principle of cross-selling.  Try to focus on a few promotions, among which the client will not feel lost and set number limit will be beneficial for you- it will be easier to prepare parcels for shipment, as well as to advertise individual sets.
When composing Christmas sets, remember to pack them pretty. Also, pay special attention to the fact that the set usually is prepared in a more attractive price than its parts purchased separately.
Buy more, pay less
"Buy more, pay less" is very effective approach. You can offer two any items for a fixed price, or buy one and get other for -20%- this suggestions will encourage customers to add items to the basket even if basket is 'full'.
 A free Christmas gift
The opportunity to give a free gift is an additional motivation for people who have not yet chosen the place where they buy gifts. Here you can act in two ways:
 Communicate clearly about the attached products to the package.
Give notice about the promotion: spend a certain amount and get a free gift.
It will also be good practice to prepare holiday greeting cards or company gift tags that will be included in holiday packages. A small, practical gift will allow you to win the sympathy of customers at a low cost.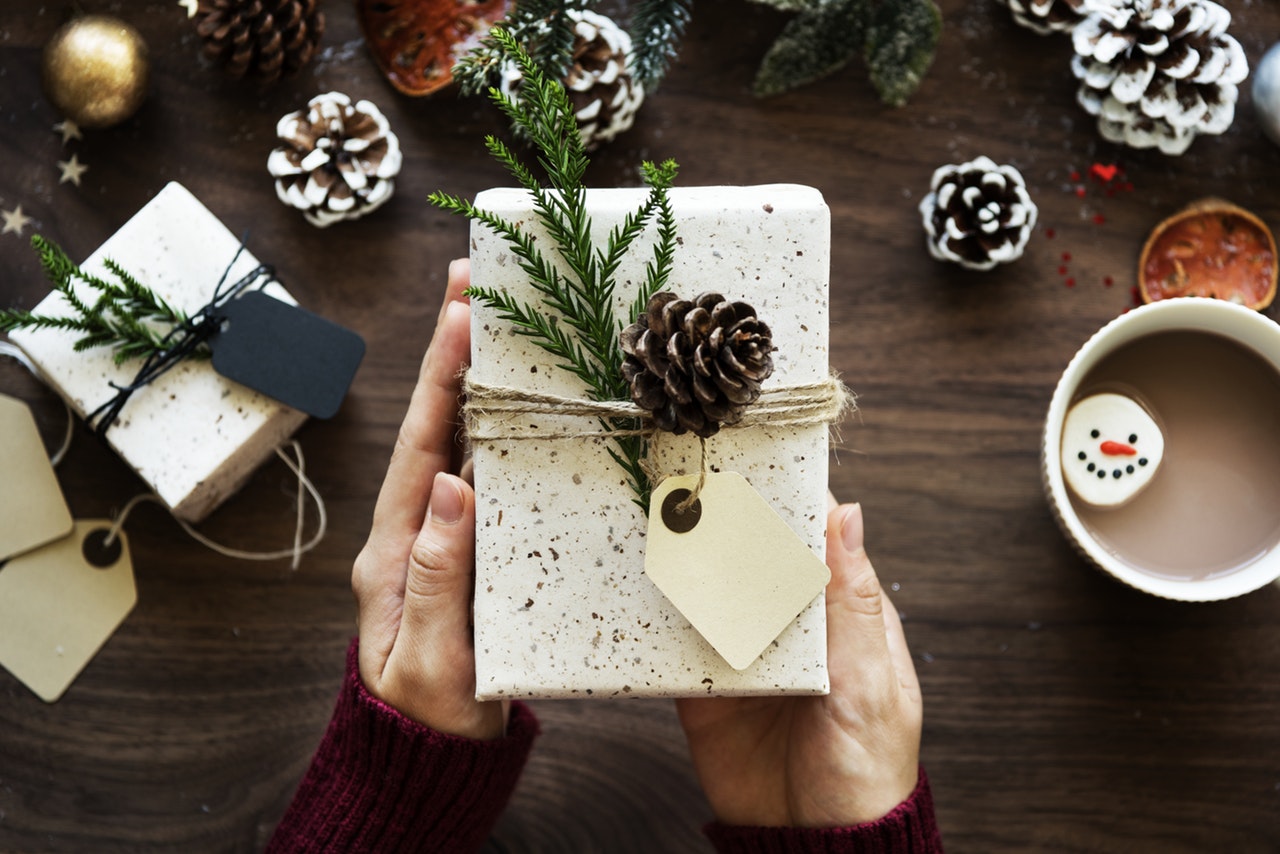 Special offer for participants of the loyalty program
During the Christmas period, you shouldn't forget about members of the loyalty program. Use effective mailing to inform them about discounts that are only available to them. In order not to drastically reduce your profit, you may decide to enter a percentage discount only after exceeding a certain amount, which will provoke some people to make more purchases.
What to do to sell more?
It's true that in the pre-Christmas period it is easier to sell almost anything. At the same time, this does not mean that by the end of November and the beginning of December we can count on a significant increase in income without the need to plan marketing campaign. Find out how to prepare a Christmas offer to sell more!
How to communicate about Christmas promotions?
Price reduction during the Christmas period will not surprise anyone. What's more, a few euros difference, which can be decisive on a daily basis, this time will not make any impression – especially if purchases are made in the last minute. Communication of Christmas discounts has to be adapted to shopping fever. What does it mean?
Highlight the percentage discount and no the price reduction itself.
Use emotional marketing strategy. Refer to the family atmosphere, smile on the faces of loved ones, show that the gift will remind you of the moments spent together.
Take care of Christmas graphics.
Build tension
Build tension associated with upcoming promotions. If your online store has a fan page on Facebook, use it to create promotional announcements. Keep reaching consumers with interesting promotions so they know your shop is the place where to go shopping during this season.
Set a start date of promotion.
Regularly provide updates regarding promotions.
Create a feeling that the offers are very unique and special.
Work with influencers to promote your store
In the pre-Christmas period, all kinds of gift combinations are extremely popular. Very often consumers are looking for the perfect gift idea through the internet. Beneficial approach is to consider cooperation of an online store with a blogger who will mention your product in the published post. Ensure that the blogger you want to cooperate with is in the similar industry as you, so you will target perfect group for people for your product. Those that are a little more universal will work almost everywhere.
By choosing to place a rebate code in a given post, you'll receive even greater customer sympathy. The ability to monitor the number of people who will use promotion will translate into the effectiveness of this promotion campaign.
Prepare online store for Christmas sale!
Businesses that work in a dropshipping model should be alert. Though the model is very comfortable on a daily basis, it may not work well in the hottest time of the year. When planning your Christmas offer, you should expect:
Lacks in the warehouse assortment.
Delayed shipping caused by a large number of orders.
The risk associated with the purchase of a product that is currently out of stock.
To protect yourself and your customers from the inconvenience, make every effort to:
Providing detailed information about the expected delivery date of the product.
Set a limit of a given product in the warehouse, after which the range will be no longer available in your store. Otherwise, it may turn out that the product purchased by your customer has already been reserved for another person.
The Christmas sale madness also applies to sellers that have their own storage space. Using a wide marketing campaign, you must take into account the need to ensure liquidity in packaging and sending parcels. Contact courier company and specify the estimated delivery time that will provide to customers, as well as specify the maximum number of packages that you are able to prepare in one day. Remember that the orders that will accumulate will continue to grow and you might need to hire an additional employee (for the duration of the season) may be the best solution.