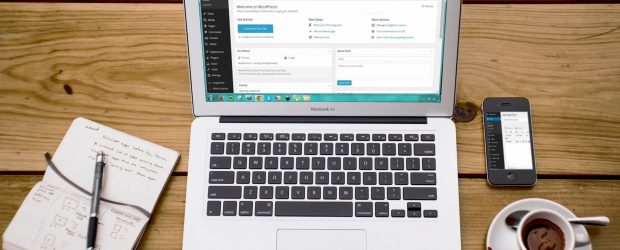 Start Blog to sell online!
Those who are in the e-commerce business will use different ways to promote and boost their sales. One of the e-commerce marketing tools that are eagerly used is Blog. Writing about different types of product tests,  presenting guides, or personal thoughts about the specific items is definitely a way to build a brand awareness. What about if we will take a little bit different approach and start online shop from Blog. How to use various ranges to promote and develop your online business?
How to make money blogging?
The time has passed, when the blogs were run only for passion. Today professionals and amateurs are working on the highest content quality to reach customers expectations in order to their business growth. As a result, the interest in how to make money on blogging is huge. Here are couple factors to focus on:
sponsored articles (using various platforms i.e WhitePress),
affiliate network (income from the sold products),
barter network,
ads from the Google AdSense program,
offers presented in social media,
sale in your own online store.
What do bloggers sell?
It's no secret that the influencers often earn on selling:
gadgets,
clothing lines,
online courses,
books,
and often on commissions for items bought by customers redirected to the store from their social media.
Increasing profit with blogging doesn't have to be based on your own brand or focusing on the existing company. Authors in various areas and subjects are experts in their field, nothing prevents their content from becoming the basis for marketing their own online store. Guides, tips, article tests and comparisons are desirable content by internet users.
Bloggers that has become known as reliable photographers or food experts, gain higher trust than the competition. This gives access to a large group of potential buyers even before opening your online shop.
Why it's beneficial to start your online shop from Blog?
Although starting an online shop from a blog is not a standard procedure, but worth considering. Imagine that as the owner of a cosmetics blog, you give your readers reliable tests of products of selected brands, write about the ways of caring for particular skin type, and also inform about industry novelties. As a skilled blogger that opens an online store, you gain:
You have extensive industry knowledge, thanks to which you gain new readers, and therefore potential buyers.
You can easily write descriptions of products that contain reliable information asked by customers.
You have a valuable content base that attracts to your website – including those entering from the search engine.
It minimizes marketing costs associated with building the brand image.
You already work in social media, and also have groups on Facebook.
In fact, you already have quite a good marketing base that will boost your sale. What's more, the 'know-how' will enable you to choose the right assortment and anticipate trends for the sales season.